Organisational Structure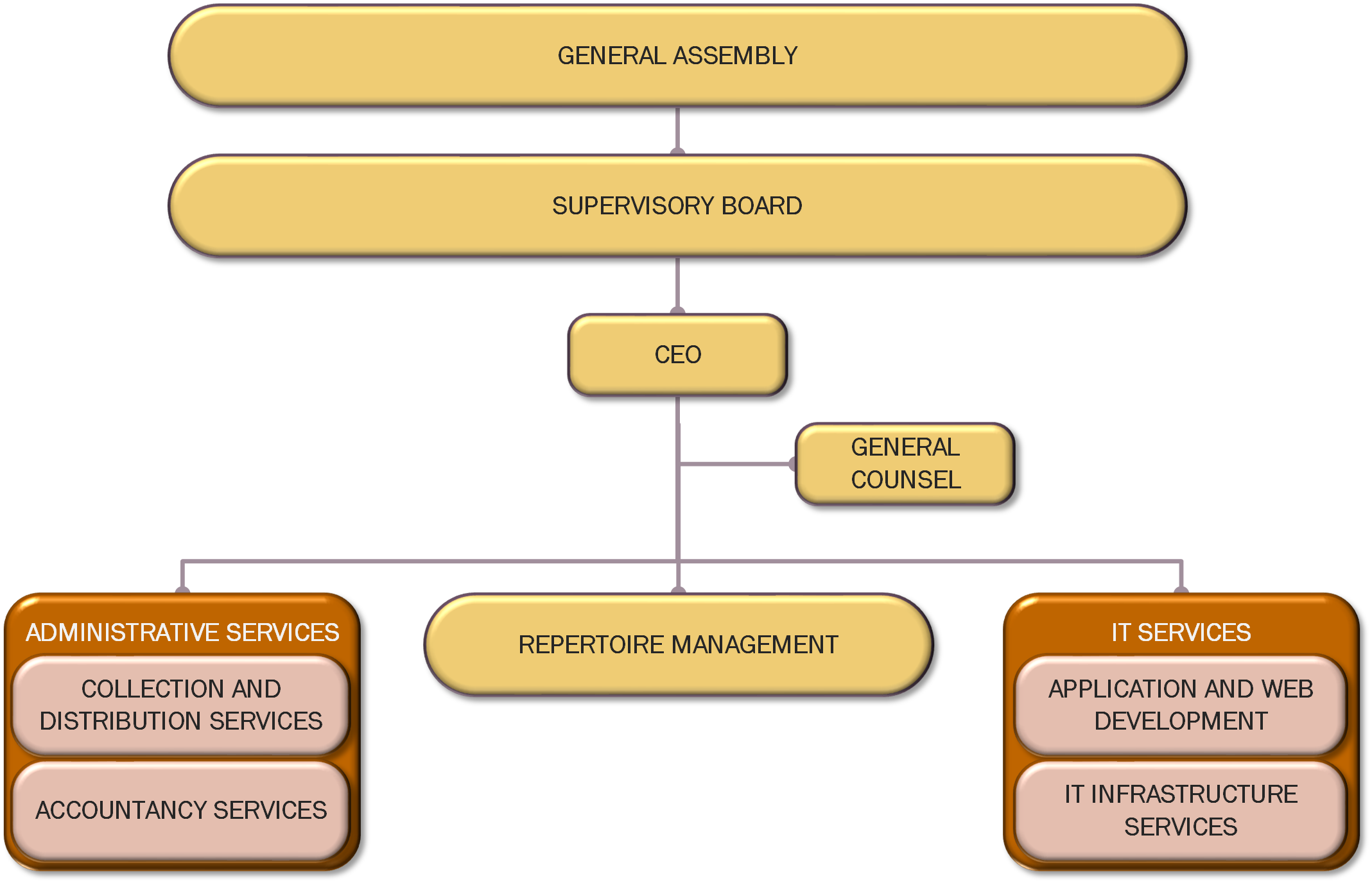 CEO
Supervisory Board
The Supervisory Board is composed of 5 members elected by the General Assembly for a mandate period of 4 years.
dr. David Nedeljković, President of the Supervisory Board
Tina Kozin
Marija Lihtenvalner
Gašper Malej
dr. Glorjana Veber
General Assembly
The General Assembly is composed of all the members of the ZAMP Slovenia CMO. Currently, the number of members with the voting right is 1232.